What's a $4,000 Suit Worth? →
As Frew sewed a jacket, he explained how he customizes every aspect of its design — the width of the lapel, the number and size of the pockets — for each client. What makes a bespoke suit unique, he said, is that it's the result of skills that only a trained hand can perform. Modern technology cannot create anything comparable. As I watched Frew work, it became glaringly obvious why he is not...
2 tags
Things You Might Read on a Fashion Blog →
thisrecording: I'm so sorry I haven't updated lately, I've been busy running errands, brunching, spending quality time with my close-knit friends and family with whom I never argue but who don't merit a place on this blog because duh they're not pretty enough, racking up credit card debt
"You don't have to be pretty. You don't owe prettiness to anyone. Not to your..."
– Erin (from A Dress A Day)
3 tags
"Let's admit this now. Fashion has to dress the world's population and likewise..."
– Christopher Bollen in VICE: "I Love Fashion" (2008) Because "You can't dress up in the revolutions of your parents."
Girl Talk (On Architect Barbie) →
These women used toys to manipulate space and overturn the accepted order. To make and create. To bleach and chop. They knew the pleasures of the empty cardboard box. But mixed in with reminiscences about Fisher Price airports and now-too-dangerous Tinkertoys were architects who did play with Barbie. They made dream houses out of shoeboxes, clothes out of fabric scraps, and used the dolls to...
114. 2012: CT124 blog post June 26, 2012. 8:15 pm.... →
oneonefour2012: CT124 blog post June 26, 2012. 8:15 pm. It's been four hours and twenty-something minutes since a simple statement pinched a portion of my brain. I was having a consultation with my professor regarding my plans for the final project. In the middle of my fancy explanation, she told me, "…yan…
"What has become clear is that fashion is to many women what sport is to many..."
– A Man's Guide to a Woman's Wardrobe, by Luke Leitch (via theepitomeofquiet)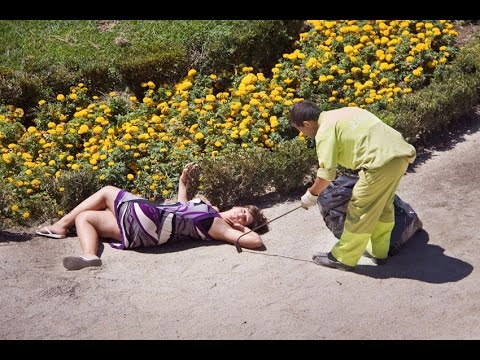 "I get that it's tiring and potentially annoying to think about it all the time..."
– Fashion blogger Jenny Zhang (via racebending) Santoine: This is how I feel every time I look at an editorial. And this is exactly how I feel when top editors give bullshit excuses and explanations for their blatant ignorance and racism. Just as he said, it's horrible to have to think about...
FASHIONING AN ETHICAL INDUSTRY →
The garment industry is served by complex supply chains that connect people from different countries across the globe. Clothes are often manufactured in countries on the other side of the world from where they have been designed, or where they are destined to be marketed and sold. For many garment workers, poor working conditions and the abuse of human rights are a day to day experience. Their...
The Closet Question: Who Would Wear This Stuff? →
'Fashion Star,' Designer Competition Series on NBC The show, which begins with 14 designers, parades the competitors' creations in front of three buyers, Caprice Willard of Macy's, Terron E. Schaefer of Saks Fifth Avenue and Nicole Christie of H&M. After each runway walk there's a delicious moment as designers and viewers wait to see whether the buyers will flash a dollar amount on the...
Chelsea Fagan: "Why I Hate 'Fashion'" →
There is pressure in cities to look good at all times, but I try my best to fight it and remember that I am beautiful as I am. And there is nothing more sad than having an entire industry — and the people who "live by it" — tell me that I am not good enough, that I just missed the mark. I don't want my life dictated by what is "in season," and I don't need to spend half of my monthly disposable...
What has two legs and a great sense of style? →
Michael McDonough's Top Ten Things They Never... →
In a nutshell: Talent is one-third of the success equation. 95 percent of any creative profession is shit work. If everything is equally important, then nothing is very important. Don't over-think a problem. Start with what you know; then remove the unknowns. Don't forget your goal. When you throw your weight around, you usually fall off balance. It all comes down to...
Beasts of Fashion →
Something you should all know by now
You're all talented. You need to trust us on this because we tested this, hence the talent test you all went through. I'm not sure about the UPCAT passers, because I wasn't one of them (okay, I passed for Baguio, but my parents were convinced I'd just end up slacking off and smoking weed in my dorm room had they let me go), but we can guarantee that more or less, you are...
David Gensler on the State of Fashion: "The Youth... →
"It's not easy to create things when you are inspired by so many outside references and when so many people focus on the object, and the campaigns and the hooplah that surrounds it.  But no one focuses on the business of fashion, and the craft of fashion and the end object that is sellable. The problem is that we live in an age where the image is consumed more than the object. And...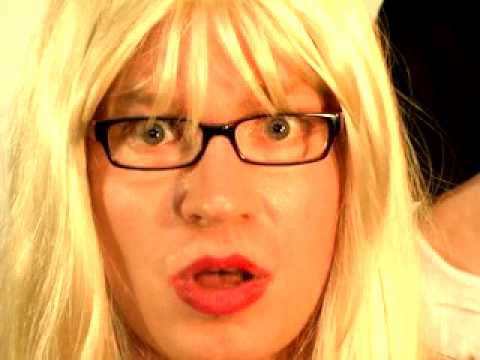 Watch
Nigeria Fashion Week. NIGERIA. FASHION. WEEK.
CT Family
Words can't express how lucky I am to find such a creative pack of wonderful people. My block mates are like unicorns and yan yan kittens wrapped in sparkly paper. These people are the reason why I am still here trying to finish the race that I started. I am so thankful for the fact that I learned so much from them and continuously still learning. They are all so creative and talented...
When I was a kid, I was super "maarte" like this girl. This was so me with the red dress which was my favourite – very reminiscent of my much-loved attire every time we go out when I was young. So yes, I have this huge fondness of clothes even at my earliest years as I can remember. This affection of mine with clothes went on and on for years. Until now. As far as I can remember, I...
When we were children, my cousin, my sister and I would always play dress up using our blankets. They would always wear theirs like a towel, and I was always the most bongga because my blankets end up looking like real dresses. My gowns had drapes, twists, folds, and were tied in the waist, over the shoulder, or at the back depending on what style I was going for. I was always the princess and...
Even as a child, I have fondness for making crafts. I like arts very much that it became a play when I was young. During those times, I have discovered something beautiful about it, that a simple drawing or crochet pouch can make people happy. I never aspired to be an artist because that is something that I think is beyond my abilities. But I think I have somewhere in my heart that finds aspects...
Upon entering the BS Clothing Technology program, I was expecting it to be really technical and less design oriented. I originally wanted to take up something more related to the creative side of fashion. I actually had doubts with the course at first because I honestly felt that it was lacking the things that I originally wanted to learn about. However, as I continued with the program, I...
Ever since I was in high school, I've always wanted to travel the world. And upon entering the CT program, I told myself I would one day travel the world as a merchandise buyer. But as time progressed, I am now more inclined towards the field of research, as a fashion forecaster, in particular. I have realized that the field of forecasting is something I would really enjoy because it will allow me...
"Ten years ago I employed seven people and now I've only got three. I don't want..."
– Ismail Dindar: Fashion manufacturer from "Working Lives" by Allison Culliford,  Granta 117: Horror
1 tag
Special Topics Holiday 2011-2012 Assignment no. 1
Hello UP BSCT seniors, juniors, and sophomores! As you all know by now, you have been given a writing break, in which you were supposed to write about your stand on trade liberalization vs. protectionism in the context of the Philippine industry. That assignment requires knowledge of the economic framework of the garment industry and the trade agreements that affect it. It is among the many...